The Benefits Different Types of Service Dogs Offer

It's often said that a dog is a human's best friend, but for people with certain mental or physical challenges, a dog is often much more than a beloved companion.

Service dogs can assist in numerous aspects of their owners' lives, ranging from opening doors to reducing anxiety and providing alerts. This guide will help you understand the valuable benefits service dogs offer as well as the different types of service dogs available.
Mental and Emotional Benefits of Service Dogs
The moment you invite a service dog into your home, you'll begin to notice the mental and emotional benefits of having him or her there. A service dog can reduce anxiety, promote confidence in social settings and relieve some of the owner's reliance on other people for assistance. The following are a few of the mental health benefits service dogs can offer:
Independence— Service dogs make it possible for

those with physical or mental challenges to be less reliant

on their friends, family members and caretakers. Some service dogs can open doors, turn lights on or off and carry personal items, providing a feeling of independence for the owner.


Confidence — A service dog can

make communicating in social settings easier

for the owner. Not only will you have a

trusted companion by your side

at all times, but you'll also

immediately have something to talk about

— your loving and helpful service dog.


Motivation — Service dogs are constantly assisting their owners, but they need care, too. This

motivates the owner to continue improving despite daily challenges

.
Physical Benefits of Service Dogs
Service dogs are trained to meet the physical needs of their owners. These are a few of the physical benefits service dogs provide:
Stability — Service dogs are commonly used to

help their owners remain balanced

. They can help prevent stumbles and falls while providing secure footing. This is especially helpful if the owner has trouble walking, is often fatigued or has limited mobility.


Provide alerts — A properly trained service dog can be especially

helpful for someone who experiences seizures

. Seizure alert dogs detect an oncoming seizure and can alert the owner to lie down in a safe place. They can also

provide support during the seizure and seek help when needed

.


Assistance with daily tasks — Picking up the remote or turning off the light may seem easy for someone with average dexterity or mobility, but

for those with disabilities, certain tasks can be impossible

. A service dog can

help with everyday needs

like unloading laundry, using light switches, pressing buttons or picking up items.
Types of Service Dogs
Service dogs come in all shapes, sizes and breeds to suit the varying needs of their owners. While you may picture a German Shepherd or Labrador retriever as a service dog, many of them don't fit that stereotypical image. Some tasks are better performed by less common breeds. These are just a few of the many types of service dogs helping to make day-to-day life easier for their owners.
Guide dogs
Mobility assistance dogs
Seizure alert dogs
Diabetic alert dogs
Psychiatric service dogs
Allergy detection dogs
Autism support dogs
Finding a service dog, making sure it's a good fit for you or your loved one and investing in its specialized training for personalized needs is a process that takes time. However, if you're willing to invest the required time and care, you will undoubtedly enjoy the many physical and mental benefits of having a service dog by your side.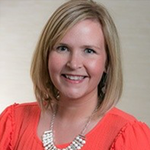 Shelly Andrews

Shelly Andrews is Director of Marketing at AutismHome Support Services — a leading provider of in-home, one-on-one services to children with autism spectrum disorders (ASD). The company's mission is to provide quality, evidence-based ABA therapy in Chicago, Denver, and Michigan to children with ASD and their families in the home.