6 Tips for Easy Travel With Your Pug

Getting ready to spend some time away from home brings a lot of excitement, especially if you're planning to travel with the ones you love. To make a trip truly memorable, share this amazing experience with your Pug, and your voyage is guaranteed to become even more fun and fulfilling.

Traveling with a pet, especially if your furry companion is a Pug, is a lot like traveling with a child. Your intelligent, attention-seeking, playful four-legged friend will require some looking after, but if you pay close attention to these easy travel tips, you'll be able to keep your Pug safe and happy on the way to your destination and back.

1. Inquire About Your Accommodation in Advance

Whether you booked a hotel room, rented an Airbnb flat, or you plan to spend time at a relative's house, ensuring that the chosen space is pet-friendly is crucial.
Once you've found an attractive pet-friendly place, ask if you should expect some other pets except your Pug there. If your dog is playful around other animals, they will be happy to have playmates, but might become a little too active on occasion. On the other hand, if your Pug doesn't feel comfortable in unfamiliar places and around unknown animals, you'd best book accommodation where they can relax as the only pet around.
2. Pack Enough Food, Water, and Medications

Getting ready to travel with your Pug is a process that must include packing a bag of their own.
You probably already know that their doggy luggage must include a reasonable amount of their favorite food, bottled water, and a first aid kit. However, there is a whole list of necessities to pack for your Pug that you need to be aware of. Although this doggy "suitcase" may seem like a burden to drag along, its contents will secure your pet's got everything they need to feel at home wherever they are.
3. Don't Forget the Leash and ID Tags

Some of the most critical items you mustn't forget when packing for a trip with your Pug are their leash and ID tags. Make sure to write your pet's name and your contact information clearly.
Spending time in a new environment can make your Pug especially curious and enthusiastic, and the last thing you want is to lose your pet in a park, on a beach, or in a busy street in an unfamiliar city. If they do happen to wander off, however, a clear identification tag on their collar should help friendly passers-by locate you and bring your furry friend back in no time.
4. Prepare Your Pug for Travel Before Taking Off

Once your pet-friendly accommodation is booked, bags are packed, and the means of transportation decided on, it's time to get excited! However, this isn't the time to forget about preparing your Pug for a several-hour-long journey that lies ahead.
On the day of your trip, make sure to keep your Pug well fed and hydrated, so you can both spend the time on the road peacefully. Ensure that your little fellow traveler went to the bathroom before the trip, and take them for a walk before you set off.
5. Arrange a Safe Car Trip With Your Pug

If you plan to travel by car, there are several things you can do to make this experience pleasant and safe for your pet.
Never let your pet on a front seat. Instead, leave some space for them in the back and make sure to acquire a safety harness to keep them secure during the drive. Protective seat covers and liners will help your dog stay comfortable, while also protecting your vehicle from dirt and damage at the same time.
6. Get Ready for Flying With Your Pug

Pugs generally behave well on planes, but they can experience breathing difficulties when they spend a lot of time so high in the air. This can make them scared and anxious, so you must be very attentive to their needs when planning an airplane trip.
Your Pug must travel alongside you, never in cargo space or in an overhead compartment. Among other things you must do before letting your Pug in on a plane, make sure to consult with your veterinarian.
Conclusion
It sure feels great to know that, when the time comes to travel, we can take our beloved pets along. Adorable as they are, pugs can be charming fellow travelers, but touring with this breed is also a responsibility that needs to be taken seriously.
Taking care of your Pug's safety and wellbeing on the road is, luckily, not a challenge you cannot tackle. Traveling with your pet will offer you both a unique opportunity to relax, actively explore, and bond. Follow the pieces of advice given above, and get ready to enjoy a trip of a lifetime.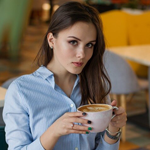 Lilian Chifley
Lilian Chifley is a marketing expert, blogger, and animal lover. Her interests include traveling, hiking, yoga, and taking care of her family's Pug, Ollie. She is currently working as a content writer at Bestessays UK, while also being an active remote contributor for EssaysOnTime.com.