October 2019 Charity Spotlight: 
Big Dog Ranch Rescue
As one of the largest no-kill cage-free dog rescues in the nation, Big Dog Ranch Rescue is committed to saving "last-day dogs" who are facing euthanasia due to lack of space in shelters. With an impressive goal of saving 5,000 dogs annually, Big Dog Ranch Rescue's mission is to save dogs of all breeds from certain death and to provide a loving, transitional home while preparing dogs for their forever families.

Big Dog Ranch Rescue was founded on the idea that every dog deserves to live a full and happy life. While visiting a high-kill shelter, Lauree Simmons, founder of Big Dog Ranch Rescue, learned that 14 dogs had only one day to live. She packed all 14 dogs into her car and dedicated her life to advocating for every dog. Lauree remains devoted to creating a healing community for dogs who have been neglected, abandoned, or mistreated.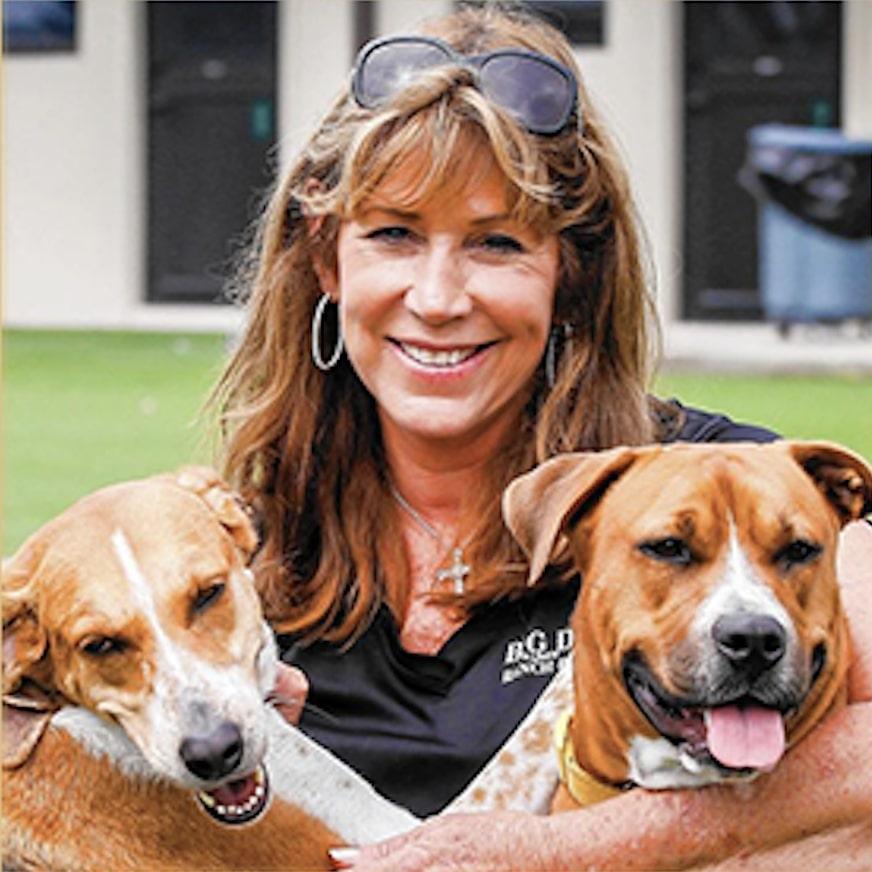 In 2018, Big Dog Ranch Rescue opened a 33-acre campus in Loxahatchee Groves, FL, where they provide relief for dogs who need it most - dogs that are typically overlooked by shelters due to the high expense of care. This new facility offers a revolutionary approach to sheltering dogs. Every part of Big Dog Ranch Rescue helps contribute to each dog's recovery. Dogs of all sizes, all ages, and in all medical conditions receive humane, state-of-the-art care in an environment that heals both body and soul. Bunkrooms are climate controlled and cage-free, and all healthy rescues play and train in half-acre play yards.

Big Dog Ranch Rescue proudly partners with Pets for Patriots to help military heroes. They have a dedicated program that provides a professionally trained rescue support dog to veterans and service members suffering from PTSD. In addition, Big Dog Ranch Rescue has a heart for Seniors. With plans to open a Senior Sanctuary on their new campus, Big Dog Ranch Rescue will offer a second home to dogs who have lost their owners.

4Knines is proud to support Big Dog Ranch Rescue by donating to their mission. There are many ways to help including sending a wet kiss, becoming a guardian angel, joining the Caregivers Club, volunteering, or adopting a furry family member. Please check out this great nonprofit and consider helping however you can!

:|zpendofcontent|: