The Importance of Socializing Your Dog
By Dorothy Wills-Raftery
"Socializing your dog through puppyhood and adolescence is one of the best ways to ensure that they become a friendly and confident adult."
- Animal Humane Society
With the nicer weather upon us, more folks are outdoors having adventures with their dogs. But, have you socialized your dog with other dogs, as well as people and children, before co-mingling? We hear about socializing our dogs a lot these days, but just how important is it to do?
"The first thing when talking about socializing your dog is to understand what that really means," indicates Nicole Forto, pro and camp trainer for Dog Works Training Company: Alaska Dog Works, who also has a solid presence on Instagram under @n.akdogtrainer. "Socializing your dog or puppy is more about getting them used to and being around different environments, sounds, people, dogs on leashes, dogs off leashes, and then playing with other dogs."
What if my dog doesn't want to socialize?
Some dogs are naturals at getting along with other dogs, while others are resistant or not open to socialization at all. Says Forto, "Dogs that aren't friendly or do not want dog friends, should still go out for walks, and be praised when they observe/ignore/or act neutral when they observe other dogs around."
Forto says dogs that do not get out with others can create unwanted behaviors. "Isolation leads to worse behavior as they never get the chance to build up both a habit or routine when they come across other things outside of their home. Dogs are habitual in nature, so if their routine is only life in your home, they will only know how to behave and act in the home setting."
According to the Animal Humane Society, "The greatest window of learning in a dog's life starts around three weeks of age and closes between 16 and 20 weeks. This period allows puppies to be exposed to a wide variety of sights, sounds, smells, and sensations without becoming fearful. Puppies who miss out on these experiences may never learn to be comfortable around unfamiliar things, paving the way for anxiety, fear, and aggression later on in life."
Service Dogs, Therapy Dogs, and personal dogs all excel with socialization training.
Forto trains dogs in a myriad of ways including assisting in the pre-training of Service Dogs, behavior modification, and board-and-train, with clients who come in from not just areas in Alaska, but also from across the country as well. For Service and Therapy Dogs, Forto states, "All dogs in our programs go through three levels of the American Kennel Club Obedience skills." She says they start with Canine Good Citizen (CGC), then Community Canine Citizen (CCC), and finishes up with Urban Canine Good Citizen (UCGC). 
The Board-and-Train program (which she says they refer to as "camp") is "When a dog comes and stays with us 14-30 days, depending on the program selection." The dog is "trained daily, socialized, and any behavioral issues worked on." The dogs then return home "with the tools and knowledge built for them and transferred to their home setting with a go-home class. It's fun and similar to sending your kid to summer camp. There's teaching, activities, making friends, etc."
Socialization is not just for puppies; adult and senior dogs, and rescue dogs all benefit, too.
Besides the importance of starting to socialize a puppy, it's just as important for adult and senior dogs, as well as dogs any age adopted from rescues. 
Explains Forto, "It's highly important for any dog, any age, and any background to go through socialization practice. Socialization helps dogs to build trust with their owners in high stress environments. It challenges their obedience and focus…builds their confidence and widens their world to more than just being home," says Forto.
Hindy Pearson, a fellow dog trainer who has also trained dogs all over the world, is a huge advocate of dogs in their golden years. She also offers health and wellness advice for senior dogs, and runs the Senior Dog Care Facebook group and the Grey Paws and All website. Pearson, like Forto, wholeheartedly believes in socialization, even for older dogs. "I can't emphasize enough the importance of socializing a dog, and that goes for seniors as well," says Pearson. "We need to do our best to teach them how to live calmly and happily in our world."
Start off training socialization slow and simple.
When one starts out socializing their dog, there are some key things to keep in mind. Says Pearson, "We don't often know the background of a rescue dog, and spending time in a shelter can cause anxiety. Make sure you slowly introduce him/her to people, places, and things so he has time to adapt to his new environment."
Forto also emphasizes the importance of starting out slow and easy. "When you begin socializing your dog, it starts as simple as your dog on leash in your front yard just observing the things that pass him/her on the street or sidewalk." The key, she says, is, "For us as the owner/handler to mark the praise-worthy behaviors, such as sitting and seeing." She cites an example: "Let's say a person is walking their dog. Your dog looks at you, you praise. That's the start of them learning that just because they see exciting things, we are the best thing. You gradually build them up to different locations."
What about socializing at dog parks?
Many people go to dog parks to let their dogs engage in play. But before you take your dog to a reputable park, be sure your dog can socialize. 
Prior to heading out with your dogs, Forto offers some insight on introductions for play time. "Start by walking your dogs on leash together and do this until both demonstrate less excitement towards the other, then let one off leash at a time and praise when they approach and walk away. And, get excited with them when they express a play bow, then encourage healthy play with the second dog off leash."
Preventing aggression and positive reinforcement is key in socializing dogs. 
According to the Animal Humane Society, "There's no need to show the dog who's boss or try to dominate him. Confrontational approaches, like pinning your dog down or scruffing him, frequently backfire and create the aggression dog owners seek to avoid. Focus on rewarding correct behavior and preventing undesirable behavior to teach your puppy human rules and build a trusting relationship."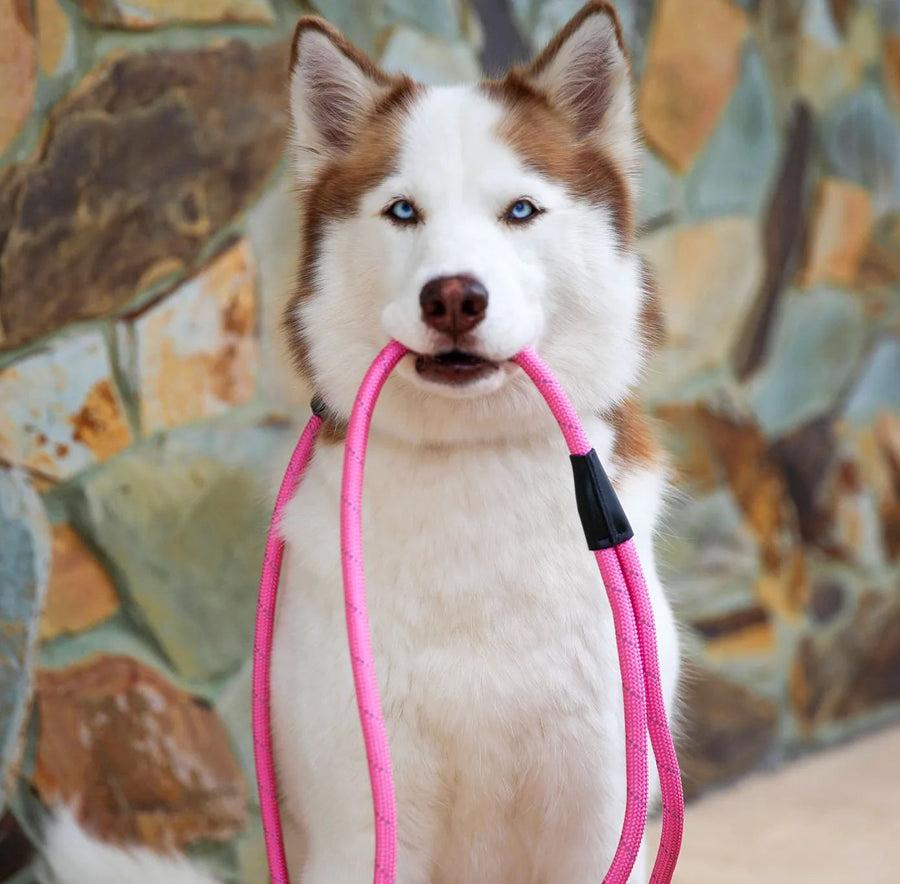 Did You Know…?
4Knines has some great products for your outings with your dogs? From vehicle seat covers to seat belts, harnesses, slip lead dog leashes, and even blankets, they have them all!
PLUS, they donate a portion to canine non-profits each month! Check it out HERE!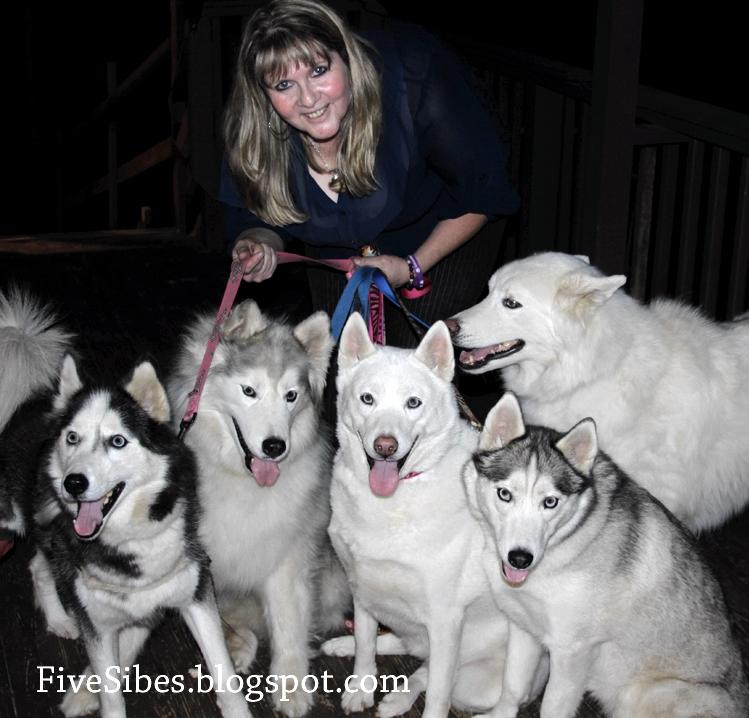 Dorothy Wills-Raftery is an award-winning photojournalist and author. Her canine books include EPIC Dog Tales: Heartfelt Stories About Amazing Dogs Living & Loving Life With Canine Epilepsy; the FiveSibes™ Tales children's books: What's Wrong With Gibson? Learning About K-9 Epilepsy and Getting Healthy With Harley; and Buddy, the Christmas Husky~Based On A True Holiday Miracle (ArcticHouse Publishing). Her internationally top blogsite is FiveSibes™ , based on her five Siberian Huskies, and includes an online encyclopedia for the Siberian Husky breed. 
Her work has also appeared in Chicken Soup for the Soul & Rosie the Riveter book series, Woman's World Magazine, AmericanPet Magazine, American Dog Media, Ruff Drafts, The Sled Dogger, and Hudson Valley Paw Print Magazine. Dorothy has been awarded the prestigious Maxwell Medallion by the Dog Writers of America Association for "Excellence" for her writing, photography, and fiction. Her book EPIc Dog Tales: Heartfelt Stories About Amazing Dogs Living & Loving Life With Canine Epilepsy received the Independent Press Award for "Excellence" in the Reference Book category and the NYC Big Book Award for "Excellence" in the Animal/Pet book category. She was named "Best Author" by Hudson Valley Magazine and all four of her books were named "Best in Print" by AmericanPet Magazine.
An official International Purple Day® for (K9) Epilepsy Ambassador since 2012 and a volunteer case manager for The Wally Foundation-Canine Epilepsy, Dorothy partnered with the nonprofit Purple Day® Every Day presented by The Anita Kaufmann Foundation for her #Paws4Purple initiative, and she created the #FiveSibes #LiveGibStrong K9 Epilepsy Online Resource Library—all inspired by her epileptic Siberian Husky, Gibson, in order to help other Epi-dog families find accurate information to help their Epi-dogs.
You can follow Dorothy and her FiveSibes stories on the FiveSibes™ blog and on Facebook at FiveSibes: Siberian Husky K9 News & Reviews, and on Twitter and Instagram (@FiveSibesMom).