How to Pick the Perfect Small Dog Breed for Your Family
Small dog breeds can be a great addition to your family for so many reasons.
They are
much easier to welcome into the home
mainly due to their small size. It is also very
easy to go for car rides
with them or take along on longer trips. A small dog
eats less food
(think budget) and is
cheaper to have groomed.
A small dog can also cuddle in your lap very easily!
But what if your small doggie doesn't blend well into your family?
This would be a
huge problem
and wreak havoc on the entire crew, including the dog.
My goal: ~ Identify some main traits of your family
~ This will
help you evaluate
which small dog would be best for your tribe.
Identify 4 main characteristics of your family:
Are they loud?
Are there lots of family members?
Are you a clean freak?
Doggie hair okay until you vacuum?
Is everyone asleep at the same time?
Is the home highly dynamic with strong personalities?
Are family members soft-spoken usually?
…So you get the drift… go ahead now and write down
4 identifying family traits!
Next,
keep your family traits on hand as you read below to find some great recommendations.
You will surely find a couple of good candidates that will fit well into your family life!
COMMON FAMILY TRAITS:
A. We are a soft-spoken family AND/OR there are not many of us.

You will want a calm & sensitive dog to go with your reserved family style.
I recommend:
D. We don't mind the dog hair and will vacuum it up AND/OR we have dog allergies
(Note: I realize this doesn't make logical sense but a dog that sheds is better on allergies than a dog that DOES NOT shed. This is due to the fact that dogs that do not shed keep the allergens on their body at all times.)
You will want a dog that DOES shed on a regular basis.
Please don't be scared to get a "shedding" dog! With a regular maintenance routine of bathing and brushing your pup, you can keep the hair under great control.
E. We want a lap doggie AND/OR want our dog with us at all times
You are looking for a highly social dog that yearns to be with their humans always.
It can be a huge decision
to select your next family dog. Please
don't choose them based solely on their cuteness factor.
Let's face it, they are all adorable!
You should
examine your family and identify several characteristics of your home life.
Then, match a couple of your family's top traits with a dog that will mesh well. A
mismatched pup can spell trouble
for both your family and the dog. However, a
well-matched dog
will be happy, healthy, and bring great joy to the whole family!
Which dog did you match with your family's traits?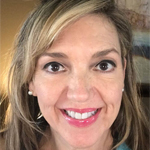 Donna Millwood
Donna is the creator/owner of PetHangout.com, a vibrant online pet retail shop that is all things dog and cat. Prior to starting her own business, she devoted her professional career as a Software Analyst and System Engineer for over 3 decades. Her love of technology naturally fed over into giving back as a mentor to high school kids in design and programming.
Donna makes her home in the Upstate of South Carolina with her husband, Jeff, and 5 sweet fur babies, Drake, Gracie, CJ, Grey, and Sammy. She and Jeff beam with pride over their 3 grown children and 3 absolutely adorable grandchildren.
Connect with Donna today - She is excited over networking opportunities with others who are turning their love for pets into a passionate endeavor.
donna@pethangout.com