New Year Activities With Your Dogs
January is a great month to plan new activities we want to do or learn with our dogs
. A wide variety of
fun sports and activities
are available to dogs and their people!
Scent discrimination training
includes tracking and
trailing, scent identification, search and detection work
. In tracking and trailing, the dog locates and follows a certain odor. This could be a missing cat, dog, person or other animals:
whatever the dog is asked to identify and follow
. There are
several methods of training a dog
for these activities whether it is
using a toy to build up enthusiasm or food to create a positive association
. Many dogs like to use their noses.
The
Canadian Kennel Club
offers a
"Canine Good Neighbour" (CGN) certificate
for dogs who pass the exam. The test is made up of
twelve components
including accepting petting from a stranger, passing another dog quietly and other skills which are outlined on the CKC website
(
https://www.ckc.ca
)
. The
American Kennel Club
offers the Canine Good Citizen which is a
10 step test
which includes supervised isolation and accepting a friendly stranger's attention. Details are outlined at
https://www.akc.org/products-services/training-programs/canine-good-citizen/
. 
Agility
is a fun sport where dogs are trained to
navigate jumps, a-frames, tires, tunnels and weave poles
. In foundation classes, core strength exercises help the dog get in physical shape to do this activity. Foundation exercises also help the dog and guardian
build confidence and learn the skills
needed to safely use the equipment. Once the dog is comfortable with the equipment, they learn to go from one piece to another. For those who want to compete, there are many trials to attend and several organizations to belong to.
Dock diving
is a great sport for
dogs who love to retrieve and who love the water
. Dogs are encouraged to jump off the end of a dock as far as they can into the water. There are competitions and organizations for dock diving which is a relatively new sport.
Rally O (or Rally Obedience)
is a fun activity dogs and handlers at all skill levels can enjoy and all organizations welcome teams where the
dog and/or handler may be physically challenged
. There are
several organizations for Rally O
and many competitions. Dogs of any breed or mix of breeds are welcome to participate as some organizations are not limited to dogs of recognized breeds.
Teamwork and the ability of the handler to keep the dog's attention
while on the Rally-O course are part of what is being judged during Rally O competitions.
Perhaps your dog could use some help coming when called or walking nicely on a leash and needs a refresher.
Joining a reward -based training course to learn how to teach your dog to respond more readily to his name
or to walk without pulling may be a good way to start the new year!
If your
dog is anxious
around unfamiliar people or dogs, this year may be a good time to
get professional help from a reward trainer or consultant
for your dog, so he
becomes a confident and relaxed dog
.
Those are just a few things to try with your dog this year!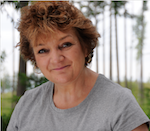 Jane Bowers, B.A., CABC, CPDT-KA
These organizations require a minimum number of continuing education units be obtained to retain certification. She is also a professional member of
"The Pet Professional Guild,"
an organization committed to force-free training of animals and the
"Association of Professional Dog Trainers,"
a professional organization of individual trainers who are committed to being better trainers through education. Jane is the content creator of the online course
"Assessing and Interpreting Dog Behaviour,"
which is a course for law enforcement personnel who meet unfamiliar dogs in the course of their duties. She is the author of
"Perfect Puppy Parenting,"
a guide to raising a happy, confident, well-behaved dog. Jane spent 17 years working for Customs Border Services and in joint teams with US Homeland Security and the RCMP. She spent a further 8 years working as an Animal Control Officer and Bylaw Enforcement Officer. Jane lives on a small farm with dogs, sheep, donkeys, and chickens. The dogs each came from situations that prevented them from living in their original homes. The dogs range in size and age and with the dog training and behavioral work, whether it's participating in the development of an online training course, working with a client's dog or tracking a lost pet or animal.