How Your Dog Can Get Exercise Without Leaving the House

Dog owners typically have a healthier lifestyle compared to non-dog owners. Having a mutt around the house forces you to go out and walk the dog, but sometimes we become so busy with work that we don't have the time to go out. 

Winter weather might force you to stay inside or your dog may be too old for strenuous exercise. Whether your dog has unbounded energy, is getting up there in age, or is just a little lazy, there are many ways to make sure that your bestfriend gets plenty of exercises right in the comfort of your own home.
The Importance of Exercise for Dogs
It might not seem obvious, but obesity is one of the most common health conditions among dogs. According to the Association for Pet Obesity Prevention, more than half of the dogs in the US are overweight. Of course, obesity will lead to arthritis, heart diseases, high blood pressure, and other health issues. To combat these side effects, pets need their exercise just like people do.

With dogs, you can't just force them to exercise without considering some factors. Some breeds, like the bulldog or the pug, are not designed for strenuous exercises. That's not to say that you should just allow them to sleep all day, because they do need that activity to be healthy. Large dogs like the Great Dane typically experience heart issues, so you may have to consult with your veterinarian to determine the ideal amount of exercise for them.
With that said, here are some of the easy, fun exercises you can do with your dog without even leaving the house:
1. Go For a Swim
If you have a pool in your backyard, consider going for a swim. Swimming is a low-impact exercise that is great for older dogs who can't move as well anymore.
2. Make Them Sweat for Their Treats

Incentivizing your dog to get up and move is a great way to get them active. Whether it's going for a short walk in your backyard or a quick game of fetch, involving treats will keep your dog moving.
3. Create an Obstacle Course Around the House

Set up a small obstacle course in your house for your dog to navigate through. Have them jump on stools, climb up and down the stairs, and run through doorways. Giving them this task can help improve their mental focus and physical health.
4. Use the Treadmill if You Have One Around

If you have a treadmill in your home gym, you may find it as a helpful exercise tool for your dog. Begin by leading your dog onto the device and setting the machine on the lowest setting. Have them walk for a few minutes; if they seem to be enjoying it, keep the machine running. Make sure you stay with them to ensure that they're safe at all times.
5. Play Fetch
Use a tennis ball, toy, or frisbee and go to a big, open room in your house. Just make sure to keep away breakable décor or play fetch in an extra room where the dog can really run around.
6. Play Tug-of-War

Get an old rope or use a rope toy and play tug of war with your dog. Not only can this help build your upper body strength, but it's a great way to exercise your dog's jaw.
7. Play a Game of Hide and Seek

Go call Rover while you hide inside the cabinet or inside your room. It might seem unfair because of their keen sense of smell, but you might be surprised at how fun this game can be. Make sure to hide in the furthest corner of the house so they can really get their sweat going.
There are typically telltale signs that your dog isn't getting enough physical activity and these include weight gain, destructive behavior, excess energy, restlessness, excessive barking, and withdrawal or depression. To avoid these negative issues, exercise your pet regularly by trying out some of the above suggestions.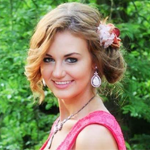 Kaytie Carter

Kaytie Carter is a contributing wellness writer at House Method. In her free time, she enjoys working on her blog, playing with her newly adopted pup, and traveling on the weekends.